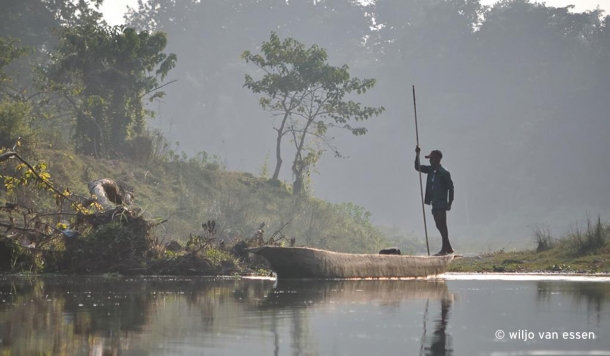 It was a close call between a beautiful picture of an air balloon, a guy sitting close to the edge of an Icelandic waterfall and a fisherman in Nepal. But after some deliberation together with Nikon we decided that the winner is …drumroll please ….Wiljo van Essen with his photograph of the image of the fisherman in Nepal.
Fish & Feathers photographer Maarten about the winning image: "Wiljo has captured a natural moment of interaction between man and his environment. It's a strong composition and there is an air of calm and quiet that I really like in the image."
Congratulations Wiljo!