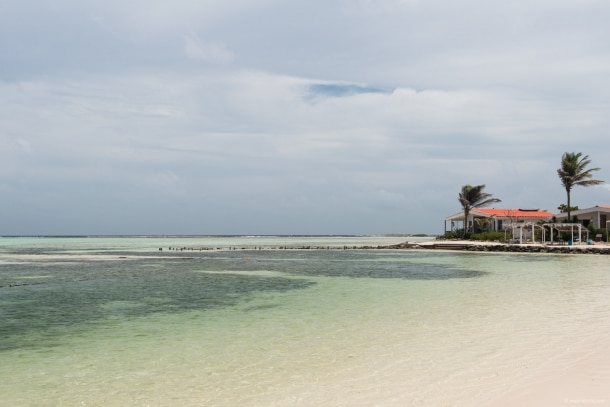 Some beaches are just picture perfect. The sea is turquoise with a hint of green. The sand white and soft. And let's not forget about palm trees, a few sun beds and a beach bar that plays a soft tune without overpowering the sound of … nothing. Sorobon – at Bonaire's south-east side – is such a place. The secluded lagoon is protected by a coral reef, making its calm waters the perfect place to swim and relax.
Sorobon Beach Resort, right on this private beach, is a chalet-hotel where you can rent a rustic beach hut – some of the interiors are styled by Dutch designer Piet Boon. It used to be a nudist resort, but these days you're supposed to wear a bathing attire. It's perfect for couples and families who want to be right on the beach and with a nice restaurant on site you wont even mind that the city centre is a 20 minute drive away.
If you're here to learn how to wind surf, this is also your spot. Right next door you'll find the best wind surfing beach of the island, but more about that tomorrow.
P.S. Don't forget to make that perfect "end-of-the-world" beach picture on the wooden boardwalk!